Biodegradation
Bio-degradation of plastic means transformation and deterioration of polymers solely by living organisms including the micro organisms excreted by them. The process is an active enzymatic reaction over the molecular structure of the polymer. It is a biological process during composting to yield CO2 , water, inorganic compound and biomass. Rate of degradation is consistent wit6h water compostable materials such as; cellulose wood or paper. Process leaves no visible; distinguishable or toxic residue.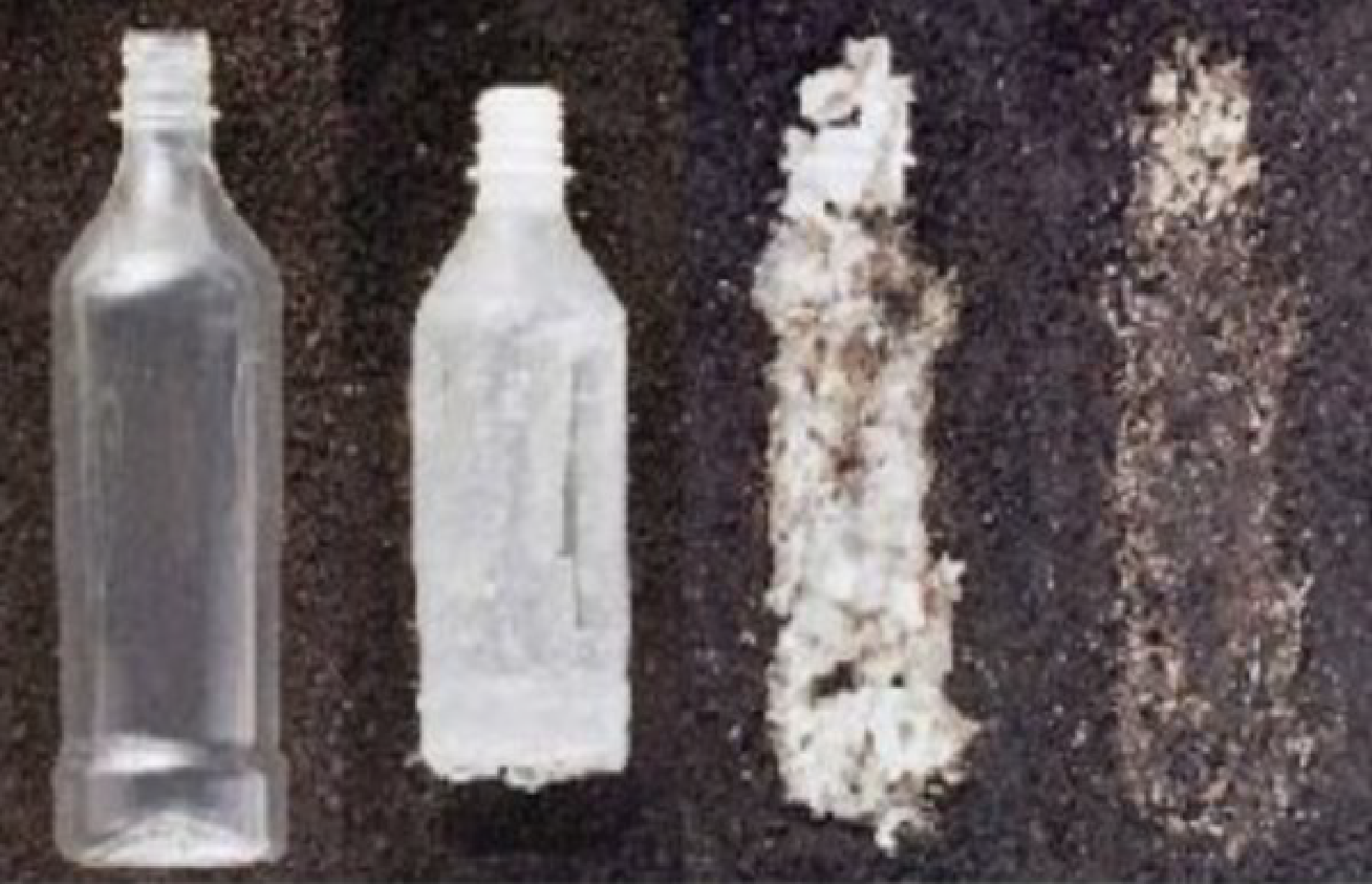 There are types of biodegradable plastics which are produced using different technologies; some of them are as follows:
Bio Based Plastics
These are bio or starch based plastics that are made from soy,corn,or potatoes. These plastics meet the standard set by the American Society for Testing and Material(ASTM) for compostability, breaking down 60 percent or more, within 180 days or less. In order to do this, bio-based plastics need water, heat, and aeration. Bio-based plastics can take longer to decomposed in landfills because of non-availability of aeration. The bio-based plastics are non-recyclable. An example of bio-based plastic is the cellulose fiber plastic, which is made from reconstituted cellulose, and zein plastic, which is made from corn protein.
Thermal Plastic
Thermal biodegradable plastic has an additive the causes it to break down when exposed to high temperature. The plastic is safe to use for foods because it is non-toxic, and it can often be recycled. These plastic come with an expiry date and may start to degrade if stored in hot temperature. They also start to degrade in hot places like the trash bags and landfills.
Oxo-degradable Plastic
The oxo-degradable plastic are now banned and renamed as oxo-fragmentable plastic as they do not undergo biodegradation and just disintegrate into small fragments. This type of plastic needs oxygen in order to breakdown. Oxo-degradable plastic is less expensive to produce because it is easy to make with machinery that currently manufactures conventional plastic. When aerated it gradually breaks down into fragments over a course of saveral months to a few years.
Hydro-Biodegradable
These plastics break down when exposed to humidity at a faster rate than oxo-degradable plastic. When combined with moisture, they expand the plastics molecular structure and allow the bioactive compounds to metabolize and neutralize the plastic.
Microbial Biodegradation
Biodegradation of plastic can be achieved by enabling micro-organisms in the environment to metabolize the molecular structure of plastic films to produce an inert humus-like material that is not harmful to the environment. The use of bioactive compounds, compounded with swelling agents, ensures that the plastic degrades first into humus, and then into carbondioxide, water and other inert gases when buried. This requires no aeration and needs six to 12 months to disappear completely.